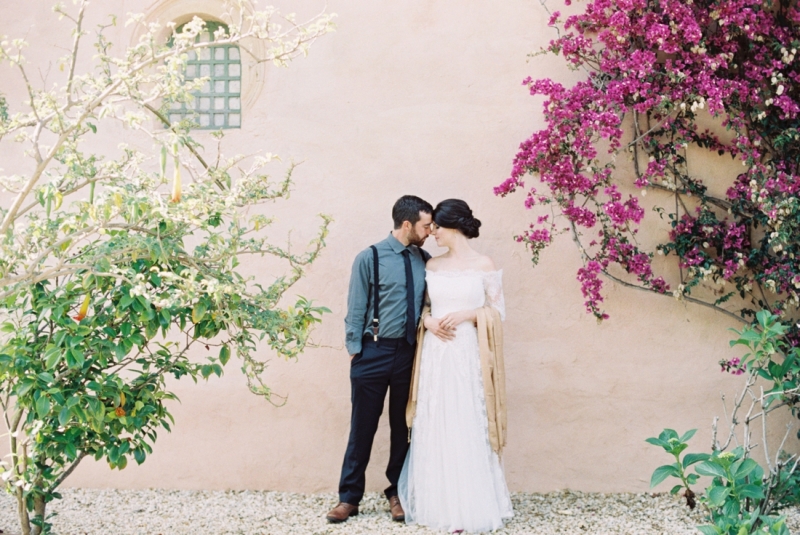 It's an absolutely lovely treat to be announcing this session's feature on the renowned film-only, international wedding blog, Wedding Sparrow, all the way from Italy.  My passion for old world backdrops and architecture, paired with rock-steady romance and timeless style is only being intensified while exploring the ancient ruins of Rome and the Umbrian hill town of Orvieto.
If you're wondering where exactly this pretty shoot took place, look no further than one of the oldest examples of Spanish-style architecture in California, the Carmel Mission, (opened in 1793)  in the preternaturally pretty town of Carmel-by-the-Sea, just south of San Francisco.  It's one of my favourite places on the outskirts of the Bay area and was the ideal setting for a post-wedding session with one of the sweetest newlywed couples, Traci and Travis, who drove all the way down from British Columbia with their wedding attire!
Traci's dress actually inspired this shoot, as I'd seen her wedding photos and was quite taken with the story behind the creation of the gown.  The dress in fact, is a merging of both of Traci's grandmothers' wedding gowns with accents taken from her mother's wedding dress.  Over 20 fittings later, this bespoke gown is a testament to marriages that have stood the test of time and reflects the time-honoured traditions that Traci and Travis wanted represented on their wedding day.
I hope you love these images as much as I do.  They embody everything I love about post-wedding photo sessions. There is no pressure or agenda to adhere to, yet all of the passionate love and newlywed romance is present–maybe more so than on a wedding day, as there is no stress to detract from the couple's love for one another.  These shoots are a great opportunity for couples to select a location, time, and photographer that provide them with the photos they want if their wedding day restricts them from getting the shots they are (or were) hoping for.  Like I said, all of the romance, none of the stress.  What's not to love about that?  And what bride doesn't want another opportunity to slip back into her wedding dress again?  I certainly did, which is why several years ago, Will and I had our own post-wedding session done by our friend Erich McVey and his wife Amy.  Right here at the Mission!  Told you it was one of my favourite spots!
All right, enough chit-chat…time to enjoy the photos, and for me to get back to the last couple days of our adventure in Italy.  Stay tuned for photos from our travels,  and sip something sparkling and romantic in the meantime.
Ciao!
PS If you're interested in checking out my travel shots while on the road, visit my Instagram site (from  either a mobile device or desktop) at: http://instagram.com/jaimelaurenphotography  Lots of fun stuff from Rome and Umbria!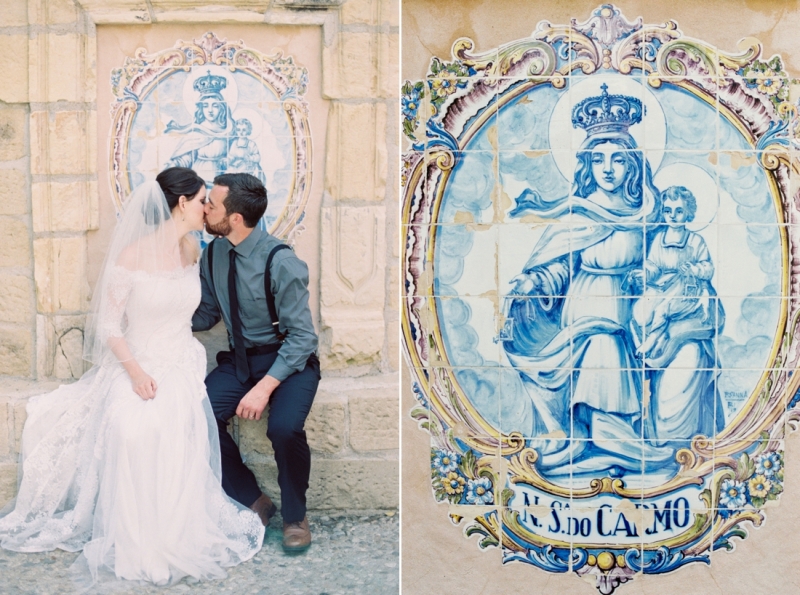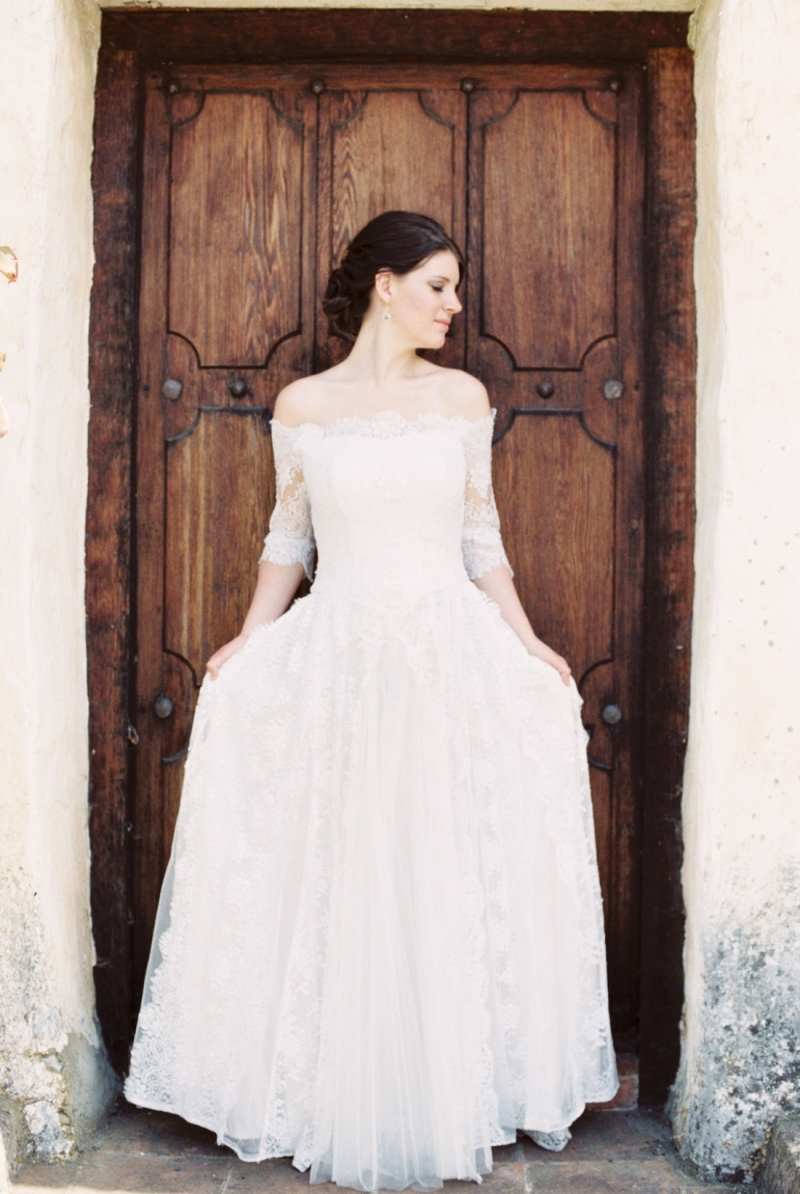 Styling – Lily White Events and Jaime Lauren Photography | Hair + Makeup – Lindsay Skog | Florals – Lily White Events | Venue – Carmel Mission | Dress – Heritage (Combination of Bride's Grandmothers' and Mother's Gowns) | Earrings – Stella Blue Etsy  | Film – Fuji 400H | Film Scans – Photovision