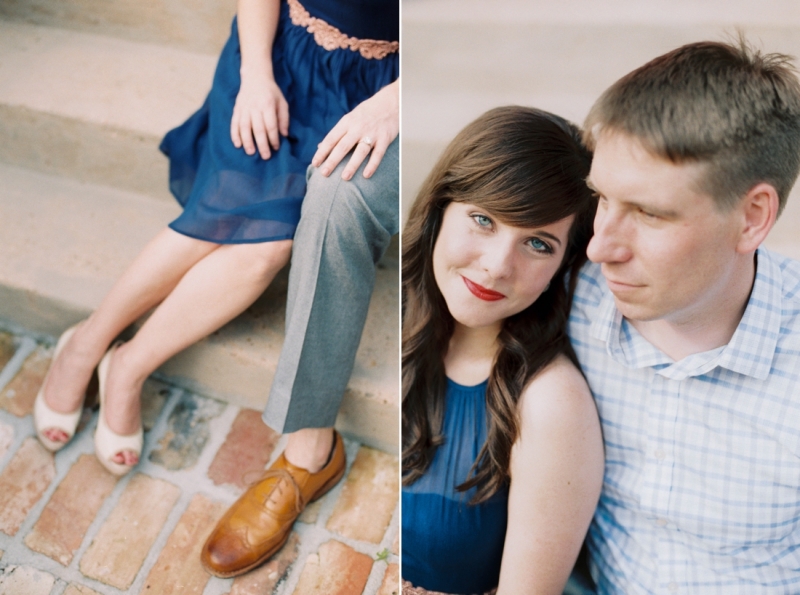 I met Julia and Ben upon my introduction to my husband's family.  The moment I met Julia, (Will's cousin) I knew I liked her instantly. Creative, outgoing, genuine and smart, she is incredibly endearing. Ben's personality is just as infectious and it's apparent right from the get-go that he really cares about people. Together, Ben and Julia are dynamite, lighting up the room wherever they go and loving each other with deep commitment and light-hearted affection. 

I was thrilled when Julia and Ben asked me to photograph their wedding at Serenbe, Georgia this coming fall, and I was delighted that we'd have the opportunity to work together beforehand on an engagement session. Since Julia wasn't going to be getting married in her home state of Mississippi, (or Ben's for that matter–he's from Indiana) we decided that meeting up in the Magnolia State would serve as a heartfelt nod to her roots. 

Both being lawyers, (they met while studying law at Vanderbilt University in Tennessee) we chose the Hinds County Courthouse (a true antebellum gem) in Raymond, Mississippi, and as Julia described, "a fitting stop for two litigators living in the Deep South".  After a wardrobe change, we drove up the road to catch the last bit of daylight, and finished our session in an honest-to-goodness Civil War battlefield turned cotton field.  I kid you not.  Things like this may seem normal to southerners, but to those of us from MUCH further afield, the whole deal is pretty exotic!  Oh, and to top it all off, Ben and Julia brought their dapper beagle, Amos along for the shoot.  
Here is a sampling of favourites from our Courthouse/Battlefield engagement shoot.  I'd also recommend heading over to check out our feature on Elizabeth Anne Design's Facebook Page.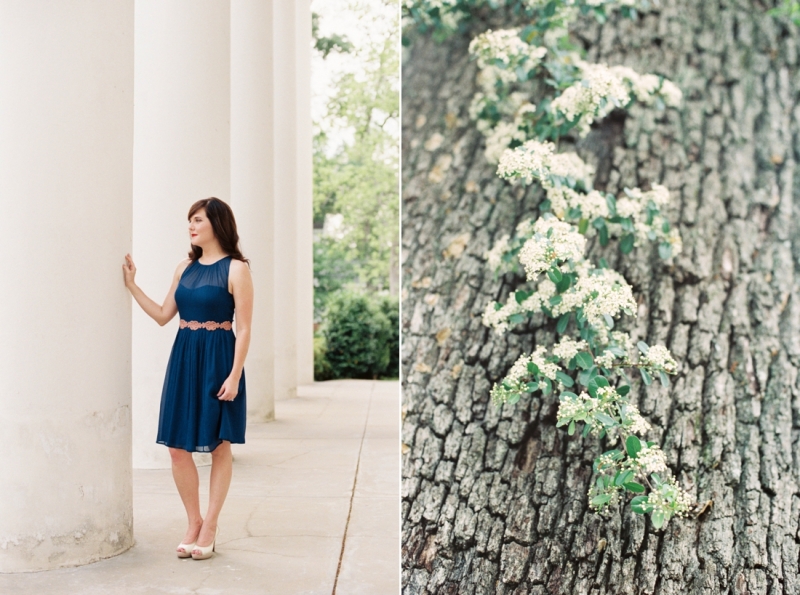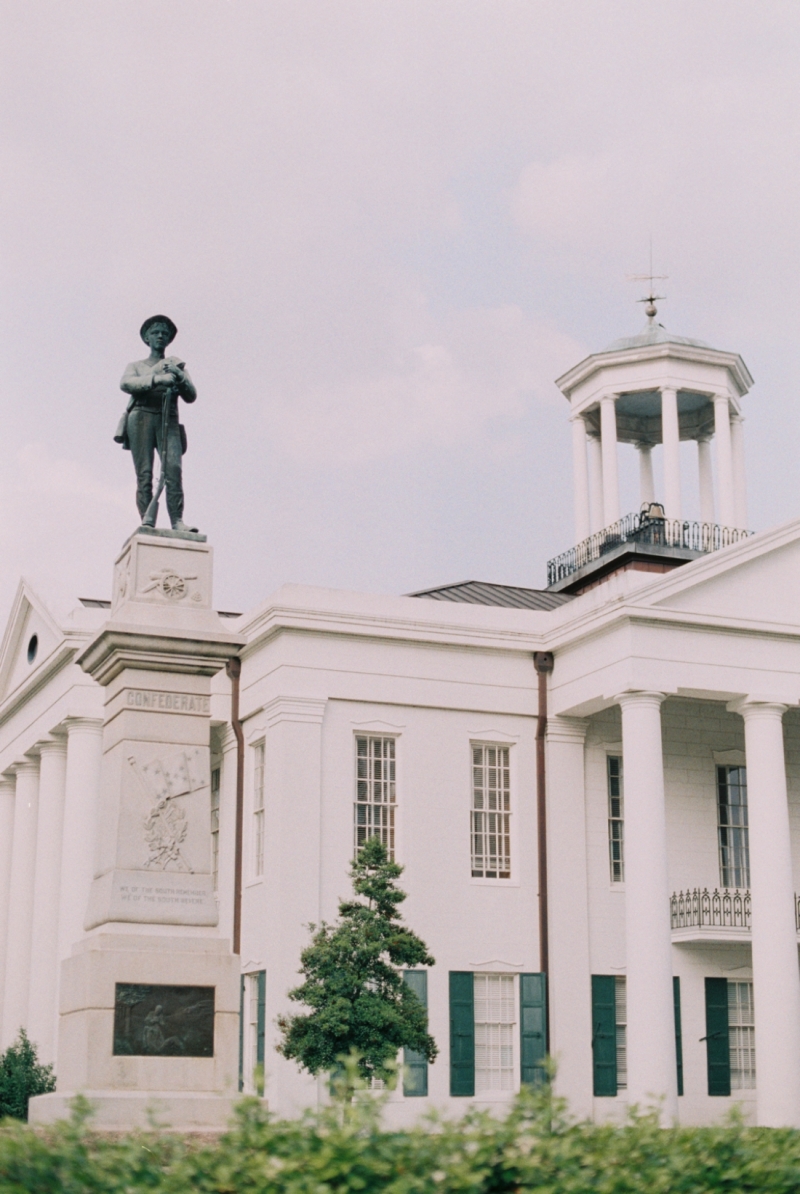 I absolutely loved everything about this session from Ben and Julia's style and well thought out wardrobe choices, (not to mention Kristina Myers' elegant hair and makeup artistry) to the charming historic location and soft lighting of the late afternoon.  Of course I also love witnessing a couple in love like Ben and Julia–their affection and admiration for one another was so palpable and genuine.  By the time the sun set, I was grinning from ear to ear, and still beaming with joy when I fell asleep that night.  This is why I love what I do.  Cannot wait for your Serenbe wedding in October Julia and Ben!!!
If you are interested in booking an engagement session and would like to chat, please send me an email at jaimelaurenphotography@gmail.com  I absolutely love photographing couples who love one another like crazy and want special moments together captured on film (yes, FILM).  Throw in a creative wardrobe, lovely location, and a sunrise or sunset and I'm all yours!
Want to know where Julia found her gorgeous dresses or who styled her hair and makeup?  Curious as to where Ben's super-cool blue suede shoes are from?  See wardrobe details below.
Hair + Makeup by Kristina Myers 
Courthouse Wardrobe:  Julia | Dress — J. Crew / Earrings — Kate Spade / Belt — Anthropologie / Shoes — Antonio Melani / Sunglasses — Kate Spade | Ben | Shirt — Banana Republic / Pants — Banana Republic / Shoes — Sebago /Sunglasses — J. Crew | Amos the Beagle | Bow tie — The Southern Pup (Etsy shop)​ |
Battlefield Wardrobe:  Julia | Dress — BHDLN / Earrings — BHDLN / Shoes — Anthropologie | Ben | Shirt — Bonobos / Pants — Bonobos / Shoes — Banana Republic